ISES SWC 2017
Browser version

Call for abstracts
SWC 2017 - ISES Solar World Congress
+
SHC 2017 - International Conference on Solar Heating and Cooling for Buildings and Industry
The joint conference takes place in
Abu Dhabi from 29 Oct - 02 Nov 2017
---
Contents:
Themes Abstract submission Venue Sponsoring Renewable Transformation Challenge
---
Themes
Innovation for the 100% renewable energy transformation
Abstracts are invited on a broad range of topics under the joint conference themes:
Solar Heating and Cooling (SHC) Systems and Components

SHC Applications

Producing and Storing Renewable Electricity

Renewable Energy Grid Integration and Distribution: Utilities of the Future

Off-Grid and Rural Energy Access

Solar Architecture and Building Integration

Renewable Cities and Community Power Programs

Solar Resource Assessment and Energy Meteorology

From Laboratory to the Real World: Solar Energy Markets, Policies and Initiatives that Enable Commercialization

Water, Food, and Energy Nexus
---
Abstract submission
Submit your extended abstract (max. 3 pages) by 24 March 2017 through the online submission process on the SWC 2017 website.
Please upload your abstract as an unprotected .pdf file. The length of the abstract may not exceed 3 pages. More guidelines and details are available under the "Abstract Submission" section of the SWC 2017 website.
---
Venue
The SWC 2017 and the SHC 2017 will take place jointly at the Jumeirah at Etihad Towers in Abu Dhabi.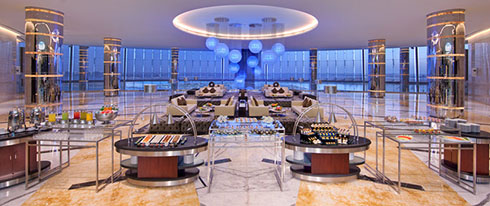 ---
Sponsoring opportunities
A variety of sponsoring and exhibiting opportunities are available for the joint conference. Packages include; session and workshop sponsoring, proceedings sponsoring, welcome reception sponsoring, your logo on the conference bag, and many more.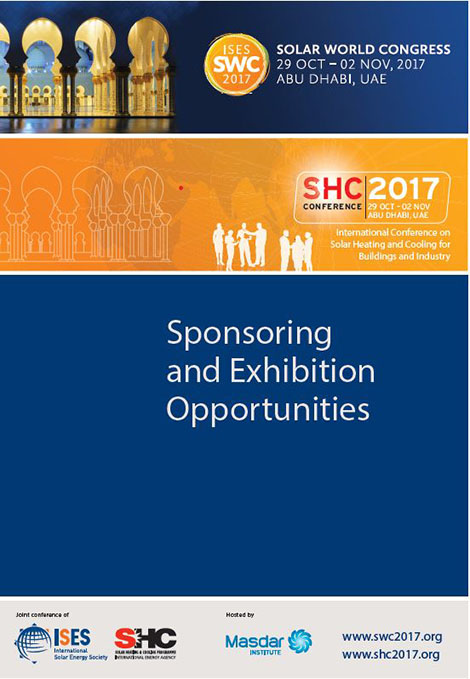 ---
Elsevier and ISES, are proud to announce the launch of the Renewable Transformation Challenge. The award has been launched to encourage the progress to a world powered by renewable energy and accessible energy for all. There is a €20,000 prize for the first place entry.
The winner, or one representative of the winning team, will receive a free registration to the Solar World Congress 2017 in Abu Dhabi, where the presentation of the Award will take place, and one Gold membership to the Society. The winning project will be featured on the Solar Energy journal homepage and on the ISES website. View more about the Renewable Transformation Challenge.

>>> Submit your abstract to the joint conference
by 24 March 2017 <<<
For more information, visit the websites: www.swc2017.org and www.shc2017.org
Images source: Jumeirah at Etihad Towers
Read disclaimer and privacy notice on the ISES website.
---